JMac
I vowed back in September that I would write more - that KIND OF pretty much mostly failed. I pumped out a lot of content all over the place, but not really always stuff I wanted to create. Since vowing to do more, I only wrote in my Day One journal 3 times. Ugh. I also got in maybe 12? 5 minute journal entries, but I'm not sure because there is no MacBook app and my phone is charging. (You know you party like a rockstar on New Years Eve when you drink one Coors Light, play some Xbox ,and fall asleep shortly after the ball drop which you missed by 30 seconds, without even charging your phone)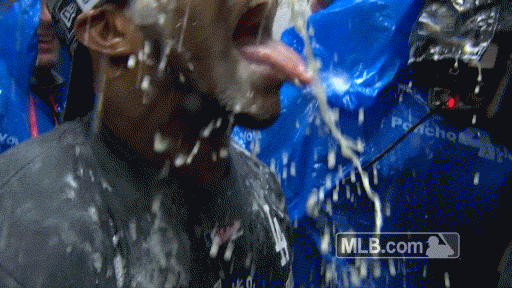 Anyways, I think a cool way to start off this blog might be to run down the past 10 years, along with photos, including one as close to NYE as possible.
On New Years Eve 2009: I had met a beautiful young lady officially on Christmas night 2009. We had spotted each other at a party earlier that month, but not chatted until we ran into each other on Christmas night at a bar I had never even intended on going to. It turns out that she was the secret sister to a co-worker and friend of five years. We hit it off and I asked if we could become Facebook friends because being attracted to a buddy's sister felt weird. She insisted I take her number, and I set my blackberry bold aflame with texts over the next 6 days. It turns out that her janky phone at the time would send her my 20 part super texts out of order and she had to piece them together like a bootleg EOA jigsaw puzzle. At the time, I was working at LHSC in Mental Health, and also at Barking Frog as Security a few nights a week. I was also sharing a house with 3 of my closest friends.
In Lexington, Kentucky for a football game Sept 2009. Tim Tebow got KNOCKED OUT!
On New Years Eve 2010:
Joy and I had officially been a thing for the entire year, minus a 3 week hiatus where I needed a kick in the pants that real adult women didn't want boyfriends that slept til 5 pm after a night shift and subsisted on beer, pizza, playstation, and arm curls. I spent New Years Eve 2010 in New Zealand with my extended family, where I announced to my family that I had met the woman I wanted to Marry.
At the time, still living with roommates, still working at the hospital and at the bar on my days off. Driving a sweet sweet 2003 Dodge Durango that heavily contributed to global warming in all of the worst ways.
New Years Eve 2010 enjoying some of New Zealand's finest lagers with my Aunty Joce
New Years Eve 2011:
I spent this night as a newly married man!
I asked Joy to marry me in June 2011, despite being on the shelf for an indeterminate amount of time due to major major knee surgery. Long story short, I needed to move in with Joy because I was going to be entirely disabled for 2 months, and lived with 3 of the most unreliable people possible in terms of help for my needs. I moved in with her, and got "The Look" from Joys dad (a former Baptist minister), since we were now living in sin and all.
Hello five months of EI thanks to my no benefits Union job, hello trip to go purchase the engagement ring of her dreams. Thankfully I had friends in high places, and by high I mean really far northern Canada, who were able to lend some of that oil rig money until I was literally back on my feet.
We got married Dec 10 2011, went for a mini honeymoon to Ottawa, and spent NYE 2011 apart, because when you both shift work in healthcare, someone's gotta be there on New Years Eve!
Check out that HAWT newly married couple! Dec 10 2011
New Years Eve 2012:
In 2012, a few notable things happened:
- I got tired of waiting for full time status in a job I liked (Mental Health Orderly) and changed to another job in the union that I had enough hours for full time (Environmental Services Worker). I HATED it, but learned a giant lesson in humility, especially involving assuming that everyone is intelligent. People naturally assumed that I lacked intelligence and education because I was pushing a broom in a hospital, and it was a frustrating time for sure.
I couldn't even get scrubs that fit!
- We finally got to take a super late honeymoon in April to Mexico when the stars of two shift worker's schedules finally aligned. It was an AMAZING trip.
- We otherwise kept this year super low key, as my wife inherited a 6'9 husband with $33k in debt from putting himself through school and not being able to work a ton since he was a varsity athlete. We worked every shift we could at multiple jobs (I left the bar world in 2011, but picked up another job working for my brother in law), and saved every penny and paid all of my debt off.
Here's us on our anniversary, and my wife sharing with me that we were expecting. What an amazing cap to our first year of marriage:
Nothing screams a mixture of "I AM SO EXCITE" and "OH SHIT" quite like my face
New Years Eve 2013:
We did it! We are parents!
I ended up leaving my crappy ESW job in the spring of 2013 and going back to casual mental health orderly and working in fundraising for a non-profit I had volunteered at for the previous two years.
Two months before our first arrived, a co-worker and I realized we needed to surround ourselves with better peer influences and had an idea:
Dad Club London was born. What we envisioned as 50 dudes and their kids doing right by each other eventually became something entirely different.....
In July, I officially truly became dad. It was both a magical and terrifying experience. I was so full of love but also so lost and scared because I didn't want to replicate what I had been through as a child whatsoever.
I turned 30 five weeks later, and my mom came up from New Zealand with my new stepdad for a visit. It turned into an epic fail of four adults and a newborn trying to share 550 square feet, while the new parents struggled with a baby who had other ideas in terms of a normal childbirth and normal well baby check ups. Mom and stepdad left in a huff back to New Zealand two weeks early because their needs weren't being met and they were unable to recognize or assist in our struggles of a brand new baby and a difficult new job.
Happy 30th Birthday to me! My mom hid in the basement and my wife hid in the bedroom but I did get some prime rib, a bulldog margarita, and a PS4 that still works today.
in late September 2013, I got fired for the first time ever. From a job I was recruited to. And did pretty well at despite the challenges. I was tasked to raise $500k in my first six months on the job, and didn't get the support or training needed to do so. We hit $445k, and I was fired. It was a HUGE blow to my ego after already feeling kind of lost and out of place as the new dad to a two month old, and I was lucky to have kept my hospital job on the side after all. After 2 months, I stumbled into what turned out to be the perfect job. Everything must happen for a reason, because I got hired as a full time case manager supporting and advocating for people living with a chronic disease that robbed my dad of his career and dreams. New Years Eve was spent at home with my new family, basking in our love for each other . Five months in and some support and encouragement from my amazingly patient wife, and I was starting to feel comfortable and belonging in my role as dad and husband.
My wife and baby girl's matching socks on New Years Eve 2013
New Years Eve 2014:
2014 was a quiet year. I continued to settle into and thrive in my new role, and my family continued to grow and flourish in our love, and in our life as three instead of two.
True love is in their smiles
The kid who didn't sleep and was a terrible eater got better, and life got a little more normal. Joy went back to work in late July, and our kiddo started daycare. It was hard at first, but routine was everything.
First Beach Trip!
First time getting peed on. It was like a GD super soaker.
For the first time, our child was starting to understand was Christmas was really all about, and it made it MAGICAL. Growing up, Christmas was a sad reminder that I didn't have access to the resources, love or experiences that other kids got. Whether it was putting up a tree alone, or opening one gift that I didn't really want, it really was a stark reminder that I was different than the other kids. Having a kid of your own and being able to do things your way made Christmas feel a whole lot more like Home Alone and a whole lot less like Leaving Las Vegas
Still one of my most favourite pictures I've ever taken
Seeing my wife so naturally being an amazing mother has been beautiful to watch
Oh yeah, and we found out we are having another kid! In our 550 sq foot house!
New Years Eve itself was quiet. My best friend visited from Fort Mac, my wife's friend came over, and we had super quiet champagne and ball drop in the basement. This picture sums it up well.
Hey Uncle Jamie! 16 month olds in a tiny house sure are tiring, huh?
Still to come: part 2 - two more kids, a new house, and a whole bunch of dads gone wild....